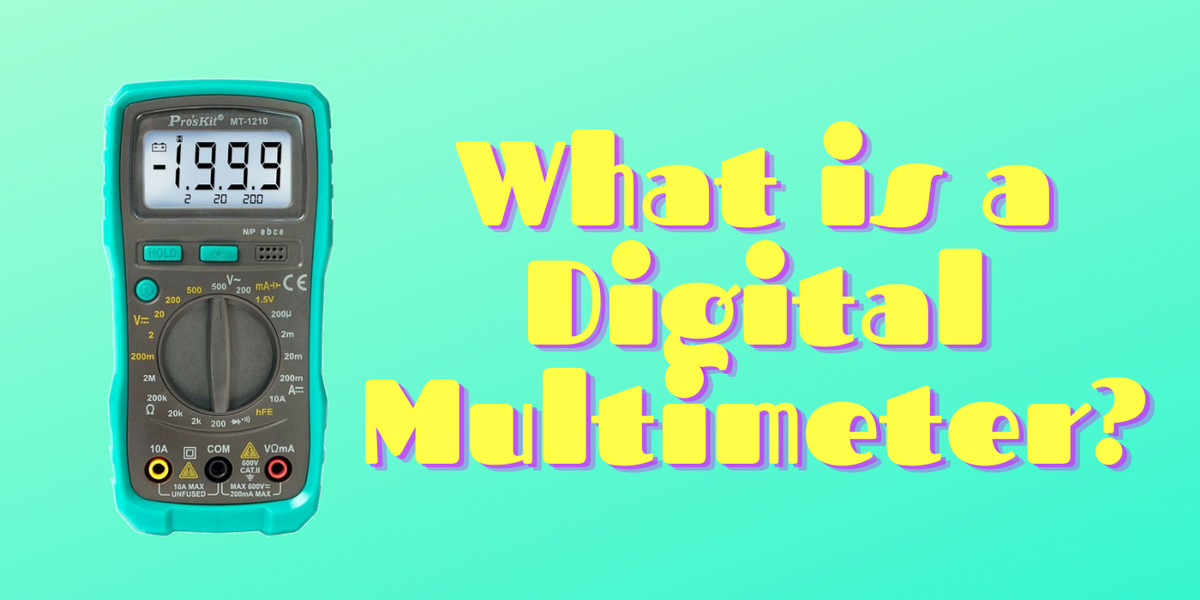 What is a Digital Multimeter?
Every technician must have at least a piece of digital multimeter. Nowadays, digital multimeter (DMM) is one of the most widely used pieces of test equipment. Digital multimeter is a device used to measure electrical values principally voltages (volts), current (amps) and resistance (ohms). Digital multimeter with specific model include additional features or advanced functions such as auto range multimeter, capacitance multimeter and fiber optical power meter.
Digital multimeter is new design of analog meter. It is used to replace or enhance the function of analog meter. Hence, what is difference between digital multimeter and analog meter?
Difference between Analog Meter and Digital Multimeter
Accuracy of multimeter always the main concern for technician. Digital multimeter more accurate compare to analog meter with traditional pointer.
Digital multimeter and analog meter provides different reading view. Analog meter provides reading on a scale against pointer. Digital multimeter provides reading on a LCD display.
Analog meter and some of the digital multimeter have to set a range of measurement manually. However, Digital multimeter with auto-ranging feature no need to set a range of measurement manually.
Digital multimeter can measure more parameters compare to analog meter. Digital multimeter measures current, voltage, resistance, capacitance, and inductance as well but analog meter usually measures current, voltage, and resistance only.
Highest AC Frequency can be measured with analog meter is lower but digital multimeter is higher.
Technician prefer digital multimeter with small pocket size instead of analog meter with bigger size. As small pocket size convenient to bring along for outdoor work.
Types of Digital Multimeter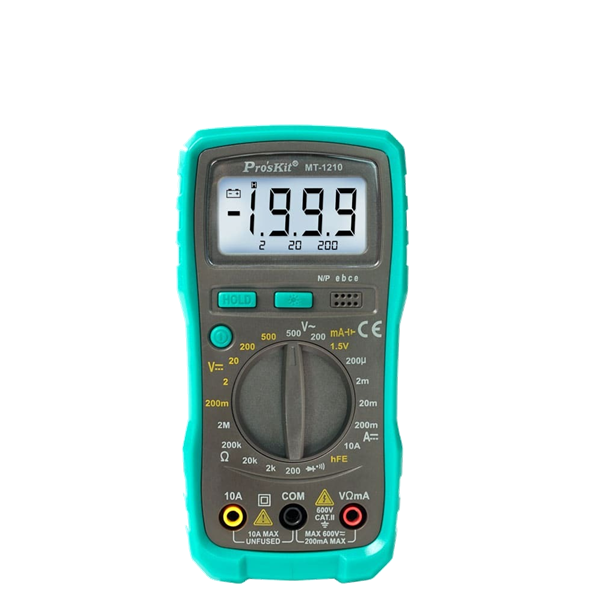 Normal Digital Multimeter
It is an electrical equipment to measure electrical value( not include special feature such as auto-ranging, capacitance and power in fiber optical signal).
Capacitance Digital Multimeter
It is an electrical equipment to measure capacitance.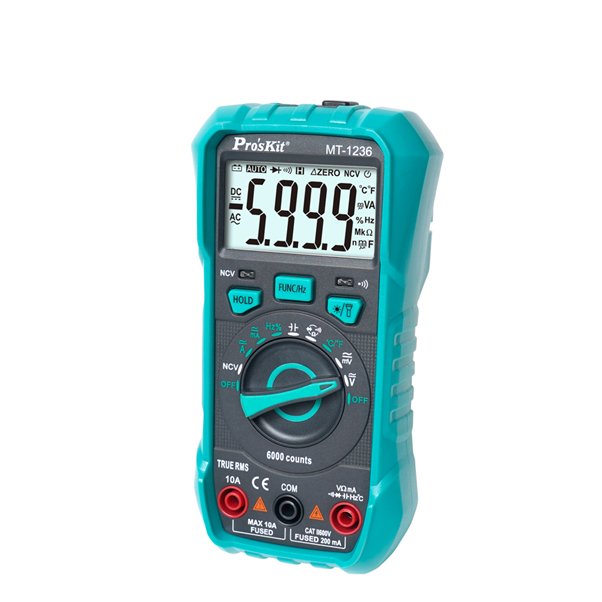 Auto Range Multimeter
Auto Range Multimeter finds the electrical value for you. Auto ranging function saves technician the hassle of having the know which range of value the resistance, capacitance, voltage or whatever electrical value you are finding falls under.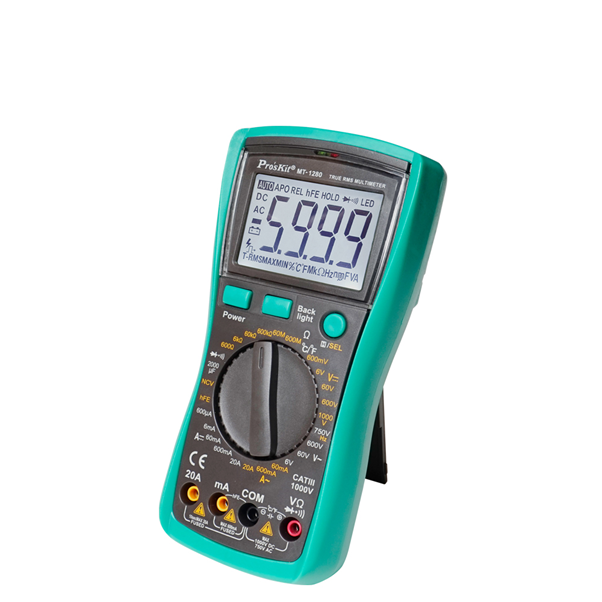 Combination Multimeter
Combination multimeter combine two or more special functions such as multimeter mix with common feature and capacitance measurement feature.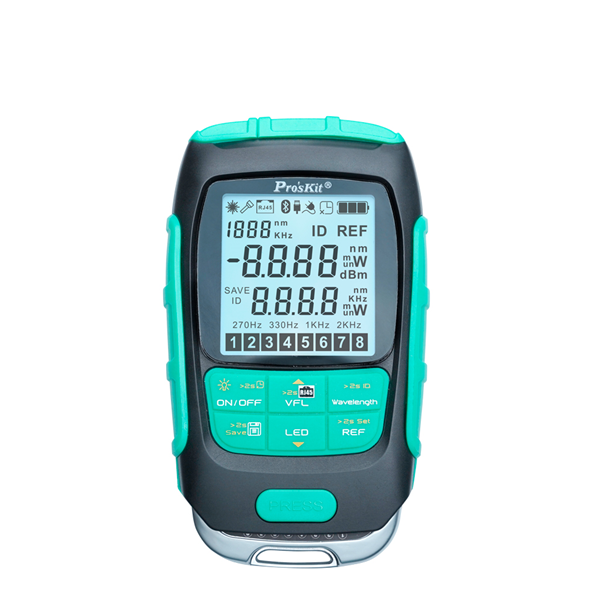 Fiber Optical Power Multimeter(OPM):
It is a device used to measure the power in fiber optical signal. Technician can use fiber optical power multimeter to measure house's fiber network. (before get your new house key measure it!)
Reference:
https://electricalacademia.com/electrical-comparisons/difference-between-analog-and-digital-multimeter/
Product links:
Digital Multimeter:
https://www.cssuccessglobal.com/products/pro-skit-mt-1210-3%C2%BD-compact-digital-multimeter
https://www.cssuccessglobal.com/products/pro-skit-mt-1220-3%C2%BD-digital-multimeter
https://www.cssuccessglobal.com/products/pro-skit-mt-1233d-3%C2%BD-digital-multimeter
Autorange Multimeter:
https://www.cssuccessglobal.com/products/pro-skit-mt-1508-pocket-autorange-multimeter-taiwan-
https://www.cssuccessglobal.com/products/pro-skit-mt-1236-3-5-6-true-rms-digital-multimeter
Capacitance Multimeter:
https://www.cssuccessglobal.com/search?q=Capacitance
Combination Multimeter:
https://www.cssuccessglobal.com/products/pro-skit-mt-1280-3-5-6-digital-true-rms-multimeter
Fiber Optical Power Multimeter:
https://www.cssuccessglobal.com/products/pro-skit-mt-7615-4-in-1-fiber-optical-power-multimeter
https://www.cssuccessglobal.com/products/pro-skit-mt-7617-mini-palm-2-in-1-fiber-optical-power-meter
https://www.cssuccessglobal.com/products/pro-skit-mt-7616-4-in-1-fiber-optical-power-multimeter