Features:
4 in 1, 30mW Output
Self Calibration
Rechargeable Li-ion Battery
500 Data Storage
Specifications:
CE Complied.
4 in 1, including Power Meter, Lan Cable Tester, Visual Fault Locator & LED Flashlight.
Power Meter:
Supports 8 wavelength, 850/980/1300/1310/1490/1550/1625/1650nm.
Measurement units: dB, dBm, nW, mW & uW.
Other Functions: Wave ID function, wavelength memory, self-calibration & REF value setting.
Lan Cable Tester:
Pin to Pin cable map indicator.
Max. measuring length 600m.
Visual Fault Locator:
Easy to locate the breakpoint & bad connections in fiber optic cables.
Both continuous and flashing modes available.
LED Flashlight:
Supports extra illumination in dark working condition.
More Functions:
30mW output power.
Equipped with 3.7V/450mAh Li-ion battery, working hours > 50 hours (only OPM).
Micro USB rechargeable design.
Supports 500 data storage.
4 IN 1:
Power Meter:
850/980/1300/1310/1490/1550/1625nm
Measurements in dB, dBm, nW, mW & uW
Cable Tester:
Max. length 600m
Visual Fault Locator:
Continuous & flashing modes
LED Flashlight: Dark area support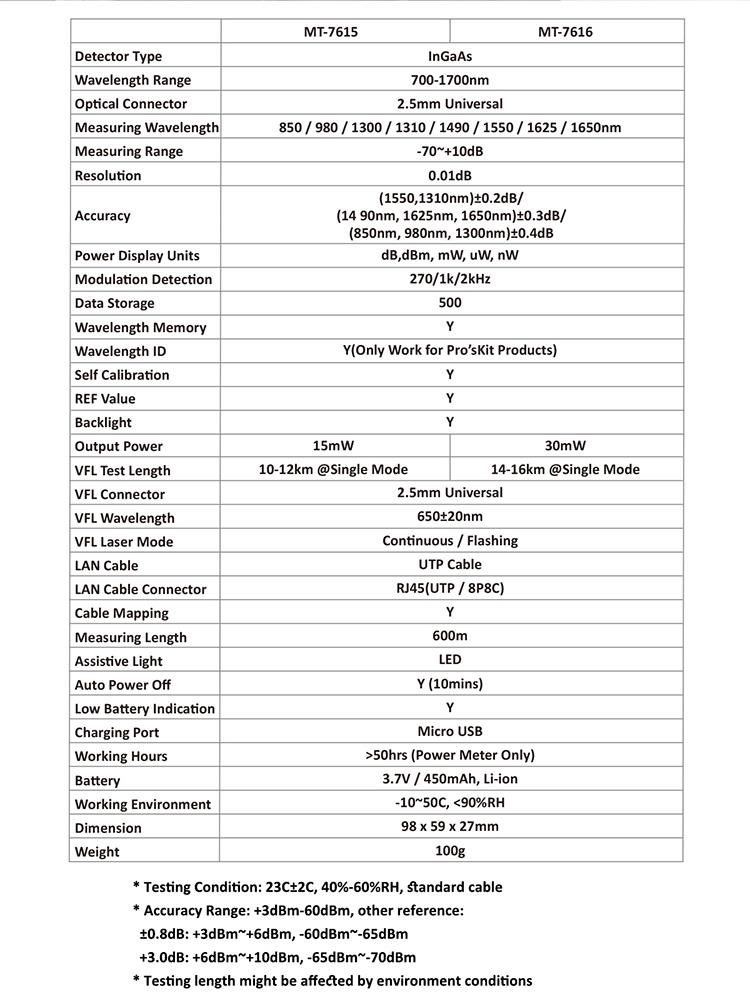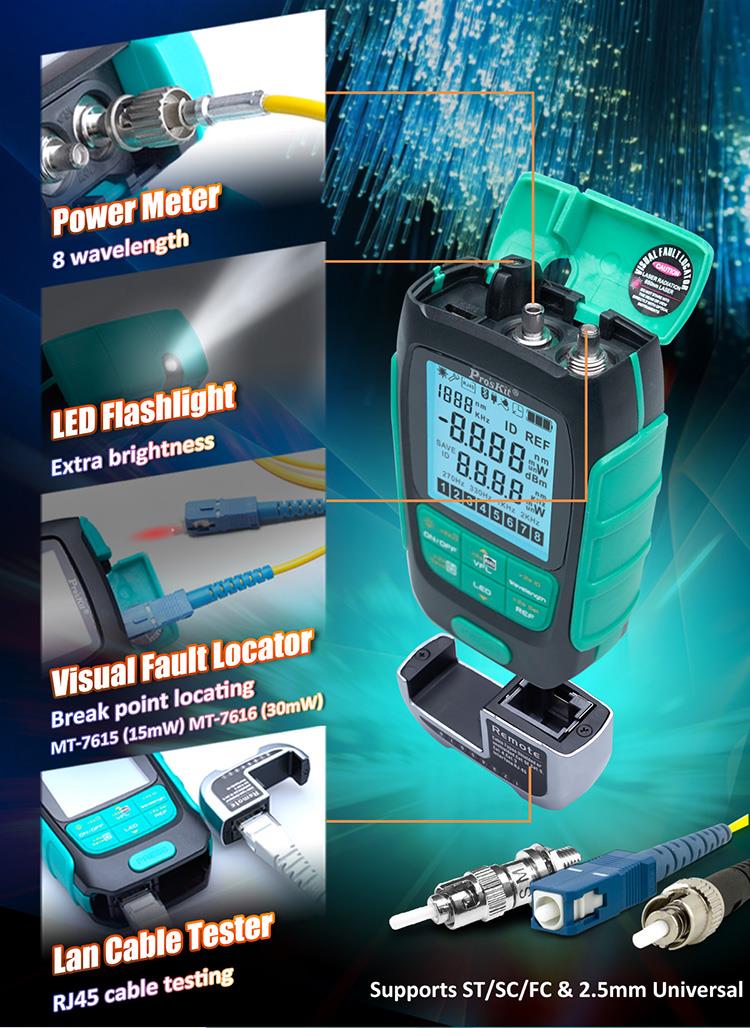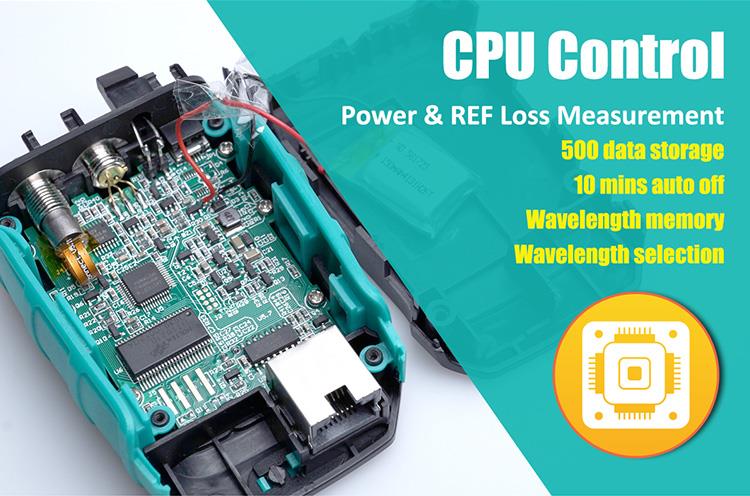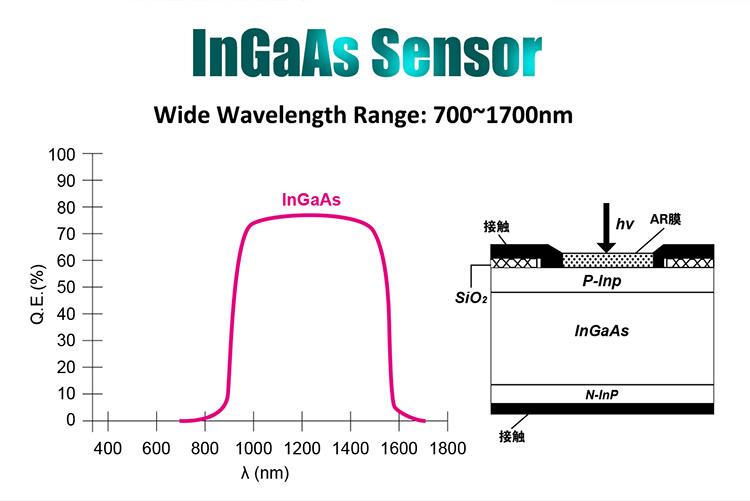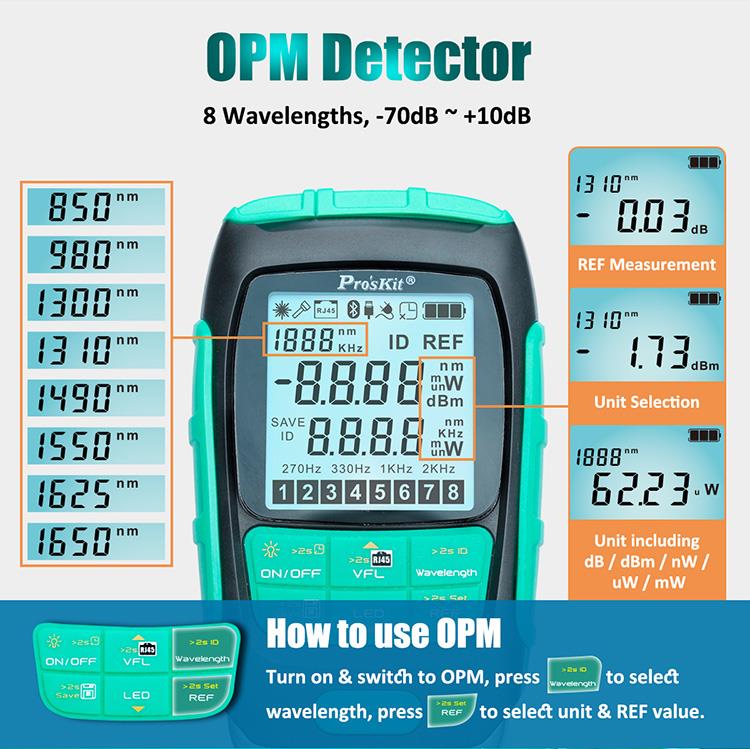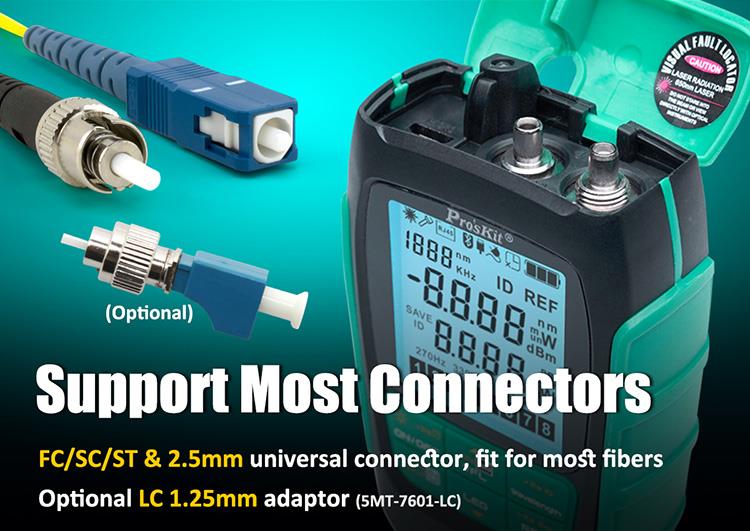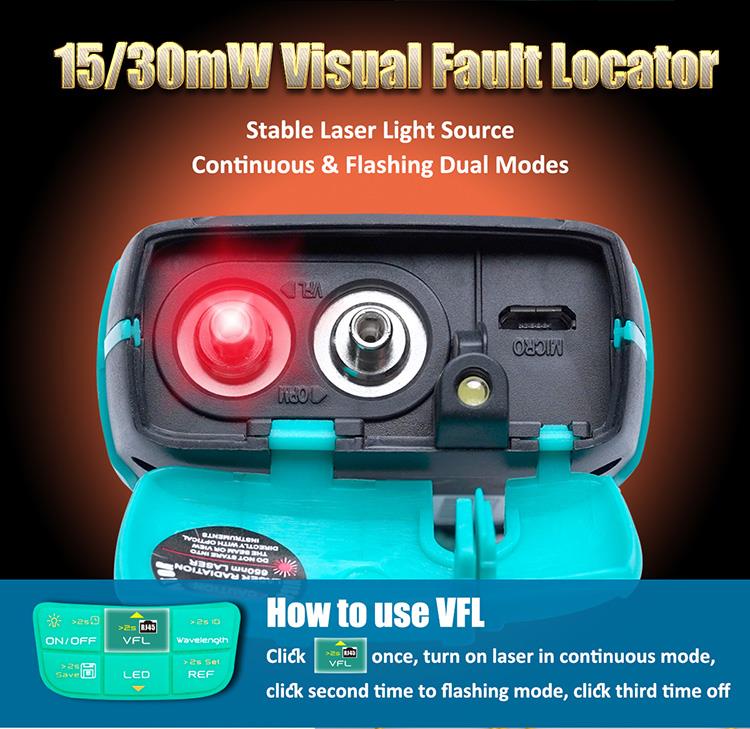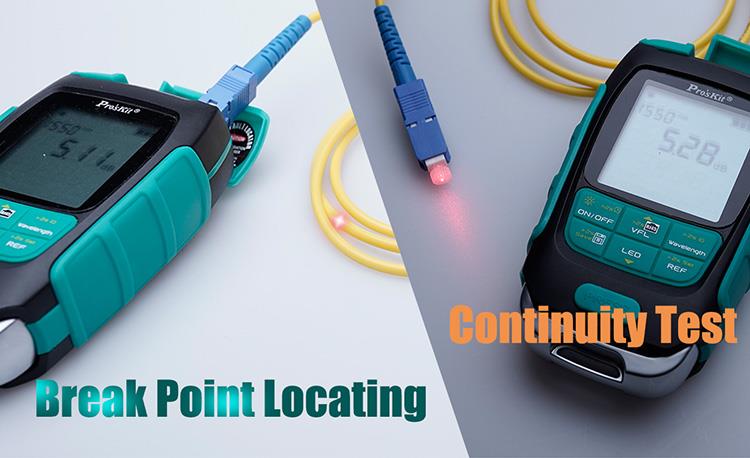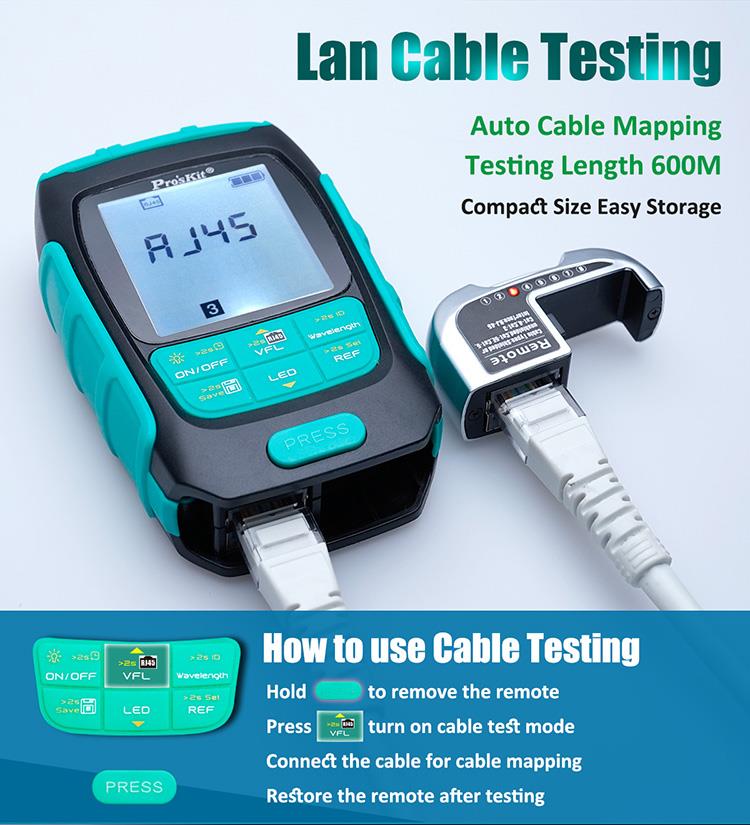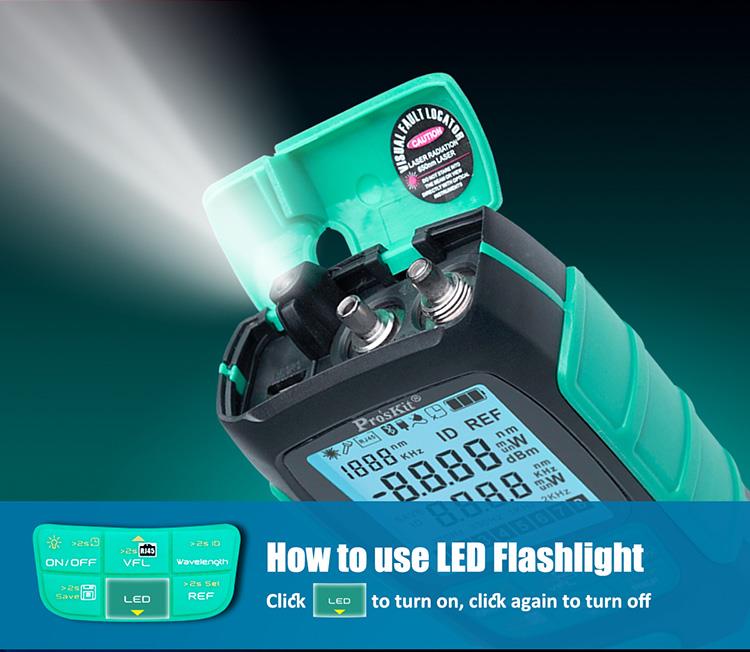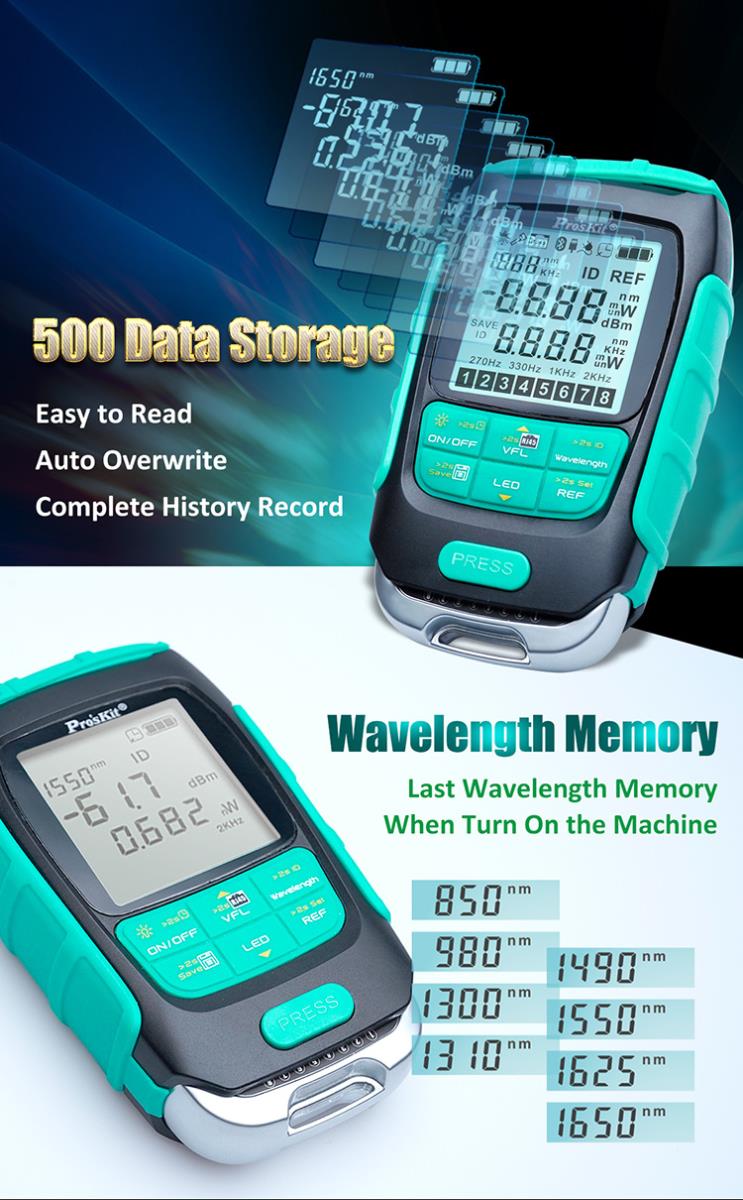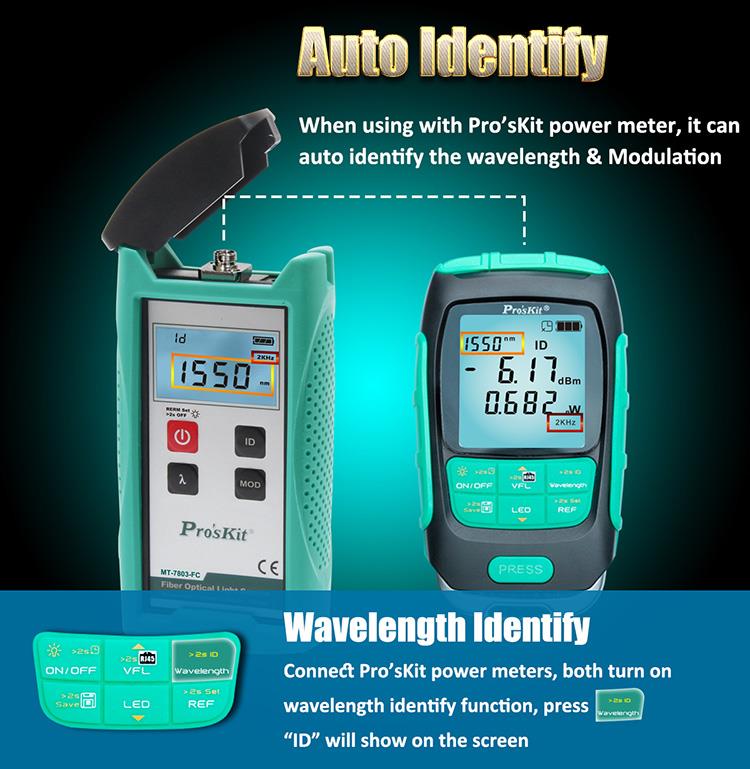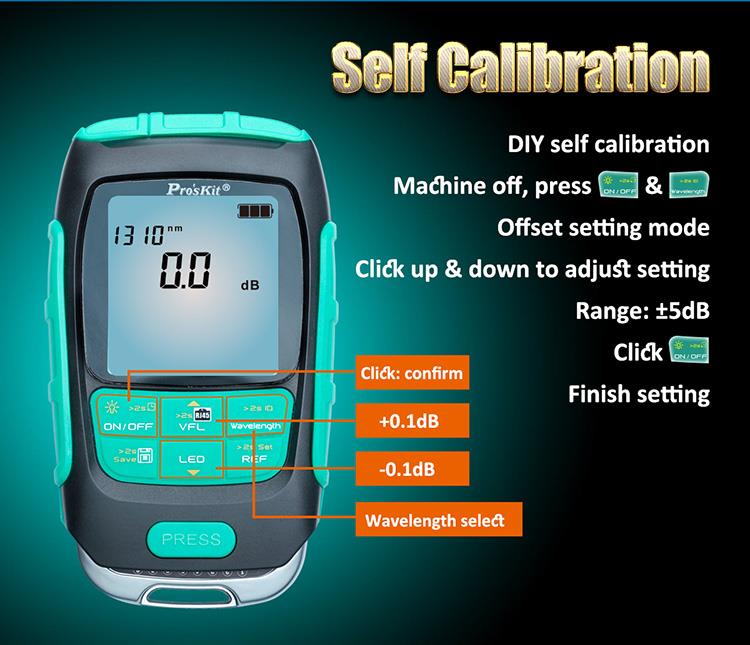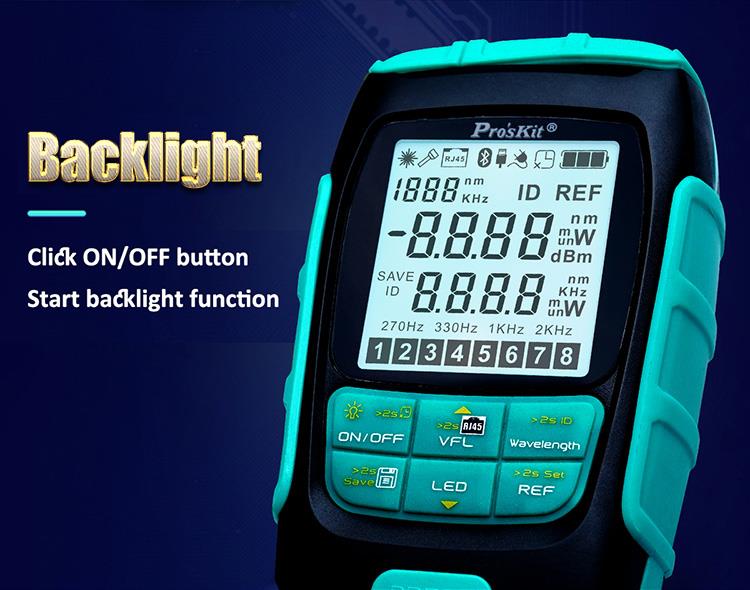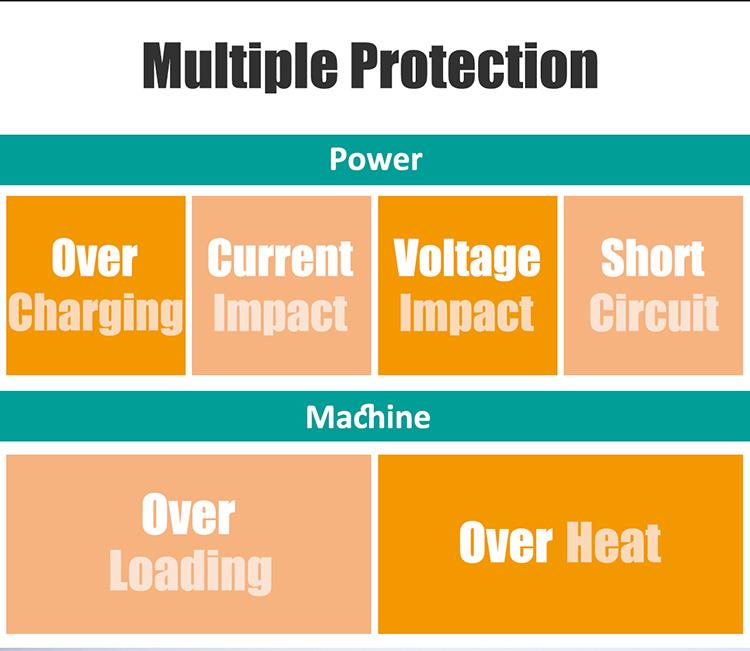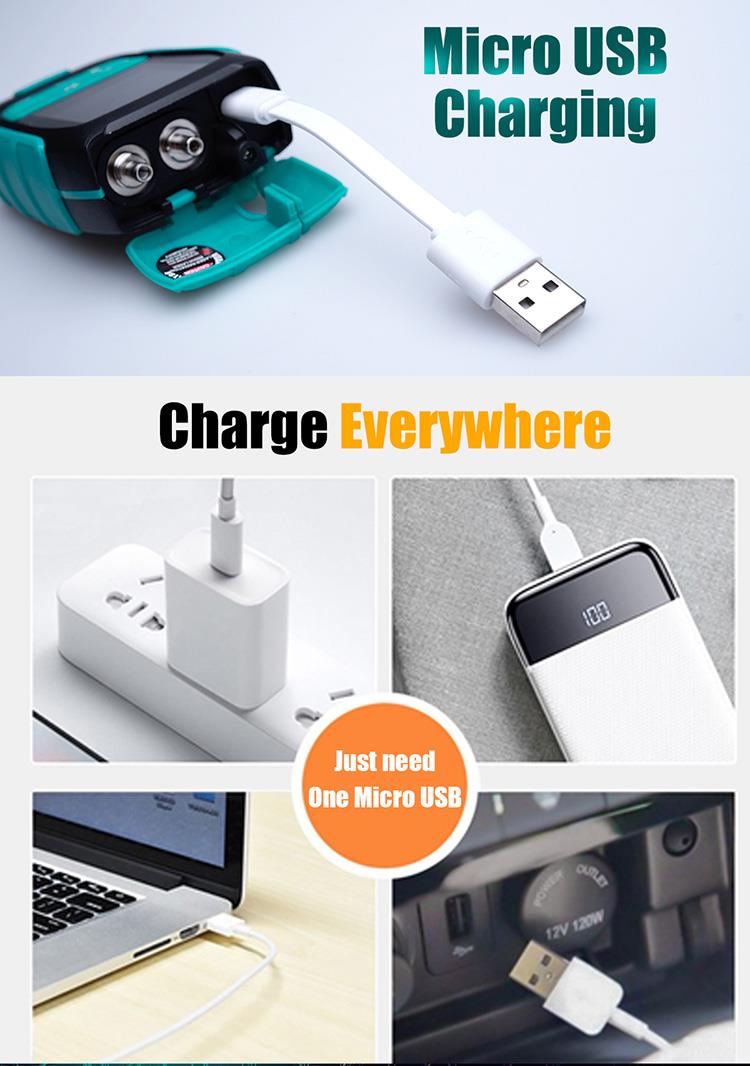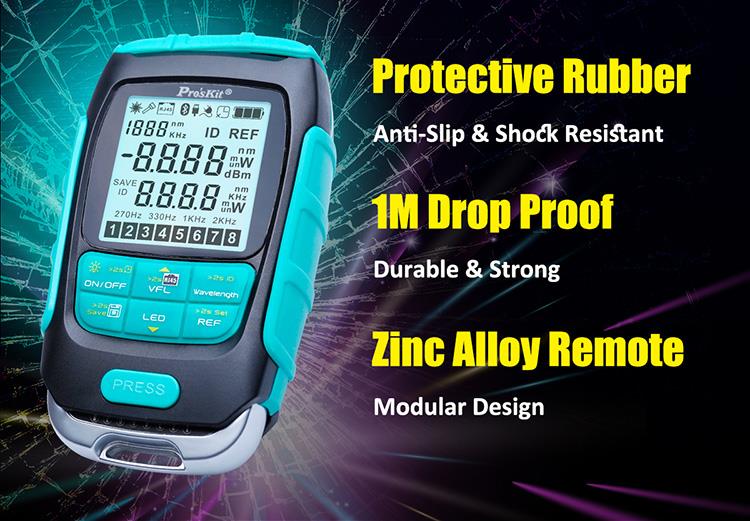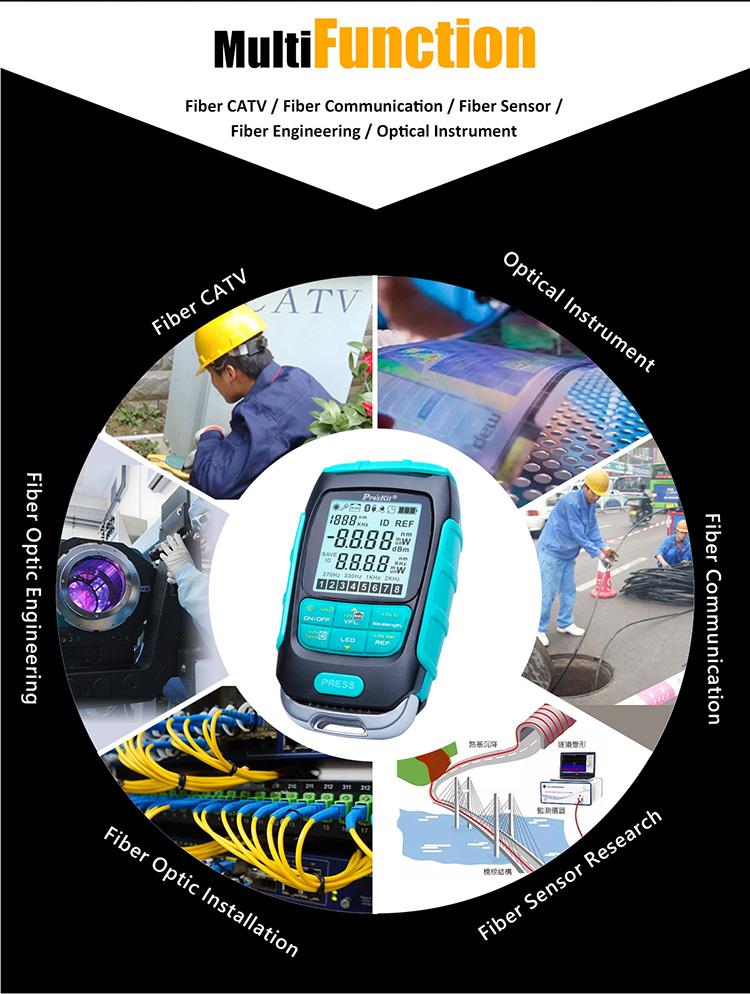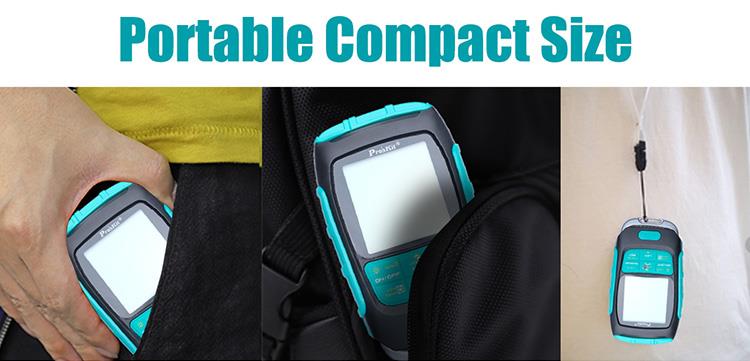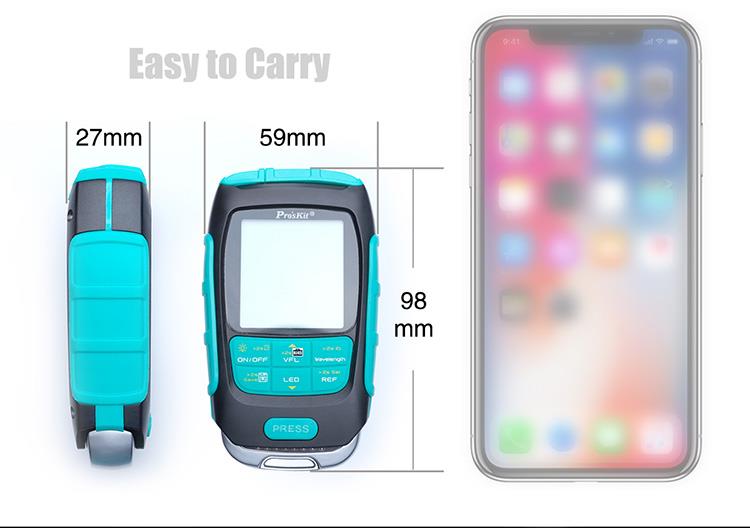 Warranty Exclusion & Limitation
The warranty covers the defects resulting from defective parts, materials or manufacturing, if such defects are revealed during the warranty period.
This warranty does not cover any of the followings:
1. Normal wear and tear.
2. Any damages, defects or malfunctioning caused by nature disasters, fires, unexpected events, inappropriate voltage or other external factors.
3. Mechanical or electric damages resulting from incorrect installation, usage or other activities inconsistent with the operation manual or technical specifications attached to the product.
4. The product has been repaired or modified by the customer or any other person.
5. The damage or missing of warranty label.
6. Other accessories that attached to the product.
a. Test instrument: batteries, fuses, test leads or probes, software cd, pouch or storage bags, carrying bags & strap, interface cables, other cables & connectors, earphone, micro SD card & power adaptor.
b. Soldering station: soldering iron or hot air gun, soldering tip or nozzle, heating element, adjustment knob, handle, power or connecting cords, connectors, filters, soldering iron holder or stand, cleaning sponge, cleaning tool & other accessories.
Warranty exclude battery.